Simple SFTP Server Tool for testing and development
Here is the simple SFTP Server for lab testing purpose. It is light-weight, simple and easy to use. Like all other tools from me, just unzip and run it in your server or desktop.
Getting Started
---
Download and unzip file from dropbox here
Run SFTPServer.exe
Press 'Start' button to start SFTP Server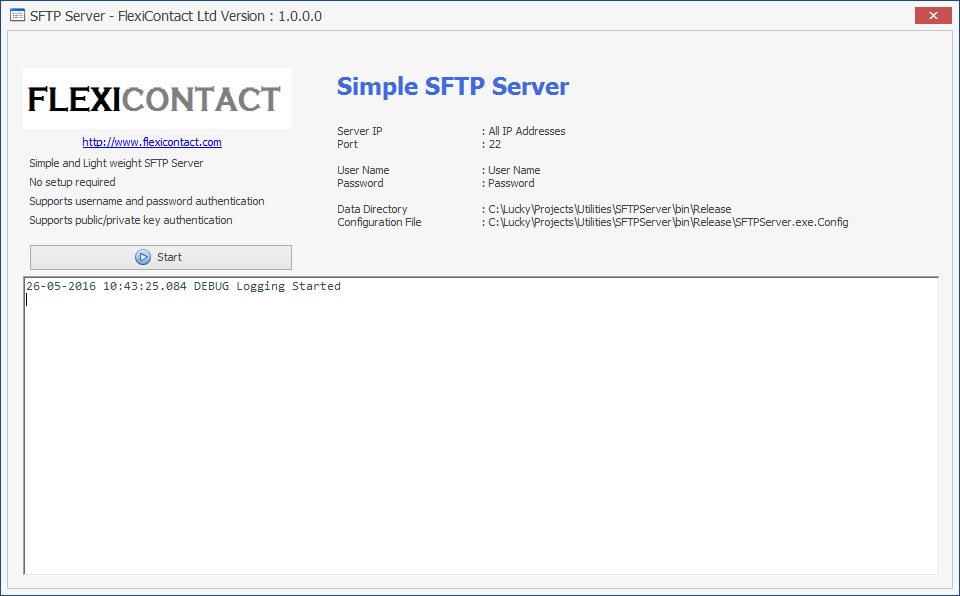 Features
---
Easy to use simple SFTP Server
Just unzip and run
Requires .NET Framework 4.5.2 and runs on any windows platform
Supports public/private key authentication (RSA Key)
When and why should you run this application?
---
Mostly used for development and testing purpose. Instead of spending hours trying to setup SFTP Server and users,  you can run this application locally.