How to disable trackpad on bootcamp?
Recently, I installed windows 10 using bootcamp on Mac pro and want to disable trackpad. In this post, I will explain two possible solutions for this.
Solution 1 – Disable Trackpad Hardware
---
Click Start -> Settings and Search for Device Manager
Expand 'Human Interface Devices' and select Apple SPI Trackpad
Right Click 'Apple SPI Trackpad' and select 'disable'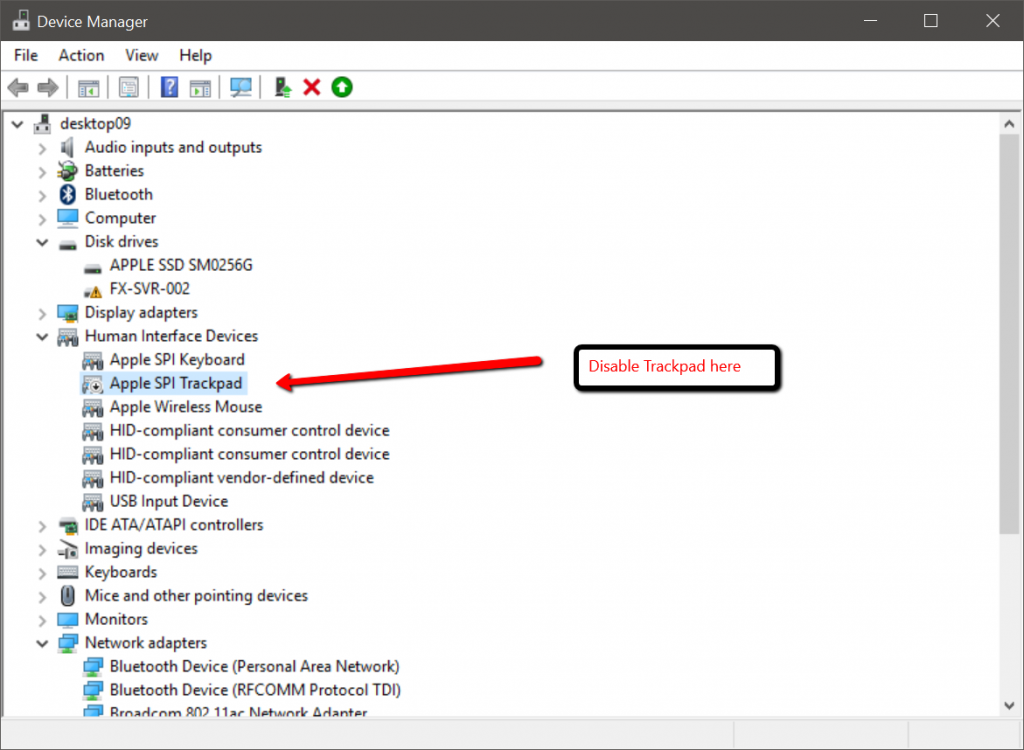 Solution 2 – Using Third Party Tool
---
Download and Install Trackpad Magic from http://pocketlim.com/
Right-click the Trackpad Magic icon that appears in your system tray.
Click "Disable Apple Trackpad" to completely disable the touchpad. Click "Automatically Disable Trackpad When External Mouse is Plugged in" to only disable the trackpad if you connect a mouse.